Appetizers
Mozzarella Sticks ……… $8.99
Fried Wisconsin mozzarella with tomato basil sauce
Chicken Fingers ……… $8.99
Boneless chicken tenders served with homemade honey mustard sauce
BBQ or Buffalo Wings ……… $9.99
Your choice! One full pound
Crabmeltaways ……… $9.49
French bread baked with melted cheddar jack cheese & lump crabmeat
Spinach Artichoke Dip ………. $9.59
Served with tortilla chips
Roasted Clams by the Dozen ………. $11.99
Served with drawn butter and lemon
Bacon & Cheese Potato Skins ……… $9.49
Crispy potato wedges topped with bacon & cheddar jack cheese, served with sour cream
Buffalo Chicken Fingers ……… $9.49
Boneless chicken tenders tossed with hot sauce, served with celery, carrots & bleu cheese
Olga's Potato & Cheese Pierogies ……… $9.49
Pan sauteed with bacon & onion
Fresh Mozzarella………$9.99
Slices of fresh mozzarella, tomatoes, roasted red peppers, red onion & balsamic glaze
Nachos Supreme ……… $10.99
Crisp tortilla chips topped with cheddar jack cheese, homemade chili & sliced jalapeno peppers
Coconut Shrimp……….10.99
Served with orange horseradish marmalade dipping sauce
Sweet Thai Chili Calamari……….$9.99
Tossed with Asian sauce & sesame seeds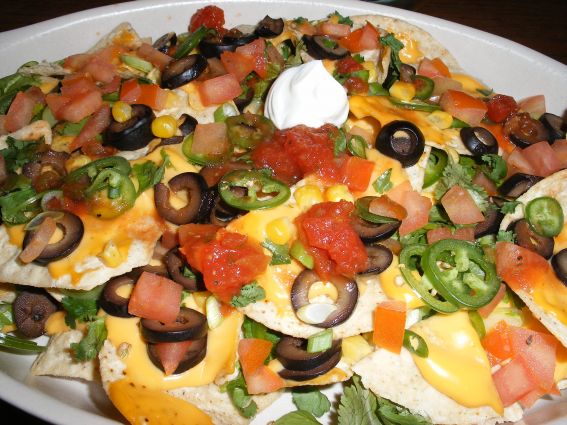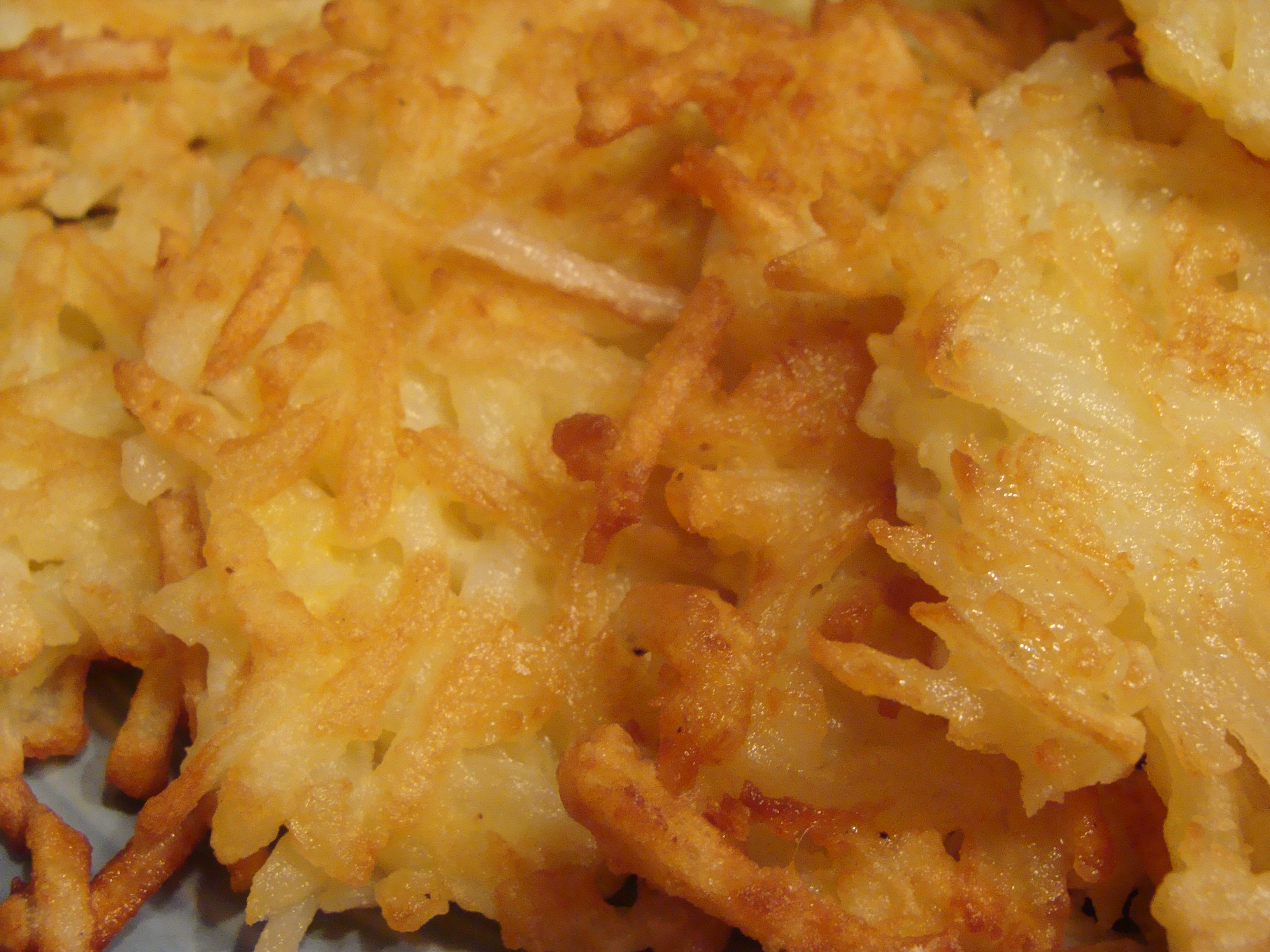 Soups & Salads
Chef's Soup Du Jour ……… $3.99 cup/4.99 bowl
Homemade daily from the freshest ingredients
Manhattan Clam Chowder ……… $3.99 cup/4.99 bowl
An Old Bay recipe, made in our kitchen daily
French Onion Soup ……… $5.99
Served piping hot in a crock with french bread crouton & melted Swiss cheese
Pour House Salad ……… $7.29
Crispy mix of romaine and iceberg lettuce topped with chopped egg & chilled baby shrimp
Tavern Steak Salad ……… $14.99
Sliced steak served over mesclun greens with grape tomatoes, black olives, bleu cheese crumbles, roasted red peppers & Dijon balsamic vinaigrette
Taco Salad ……… $11.99
Crisp romaine lettuce served in a fried sun dried tomato tortilla bowl with cajun chicken, cheddar & jack cheese, pico de gallo, tri-color chips & ranch dressing
Caesar Salad ……… $9.99
Our classic Caesar salad with homemade dressing, croutons & shredded parmesan cheese
with grilled chicken breast ……… $11.99
with grilled shrimp……….$14.99
with grilled salmon……….$15.99
with grilled steak………….$15.99
Vegas Salad………..$11.99
Crisp romaine topped with fresh avocado, bacon bits, diced tomatoes, grilled chicken, croutons, cheddar
jack cheese & chipotle ranch dressing
Hollywood Cobb Salad……….$11.99
Classic presentation with crisp romaine topped with diced chicken, bacon bits, avocado,chopped egg, diced tomatoes & bleu cheese crumbles
Candied Walnut Salad……..$11.99
Fresh mesclun greens topped with sliced pears, red & green apples, craisins, bleu cheese crumbles, red onion, grape tomatoes, candied walnuts & grilled
chicken. Served with apple cider vinaigrette
Crunchy Buffalo Chicken Wedge Salad……..$11.99
Wedge of iceberg lettuce, topped with buffalo chicken tenders, bacon bits, bleu cheese crumbles, avocado,
tomatoes and scallions
Salad Dressings
Bleu Cheese, French, Ranch, Golden Italian, Russian, Fat-Free Honey Dijon, Balsamic Vinaigrette, Tomato French, Cucumber Wasabi and Oil & Vinegar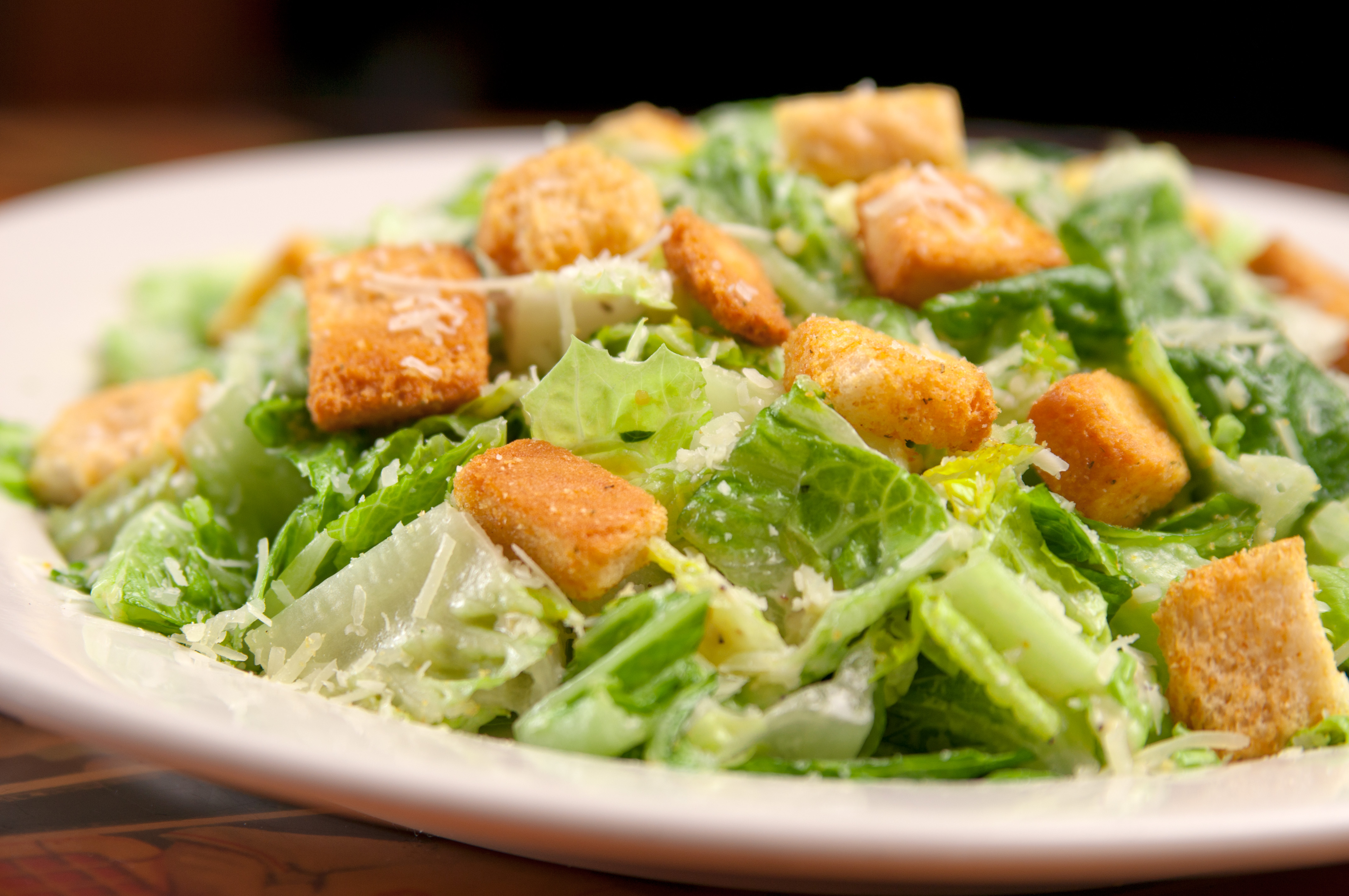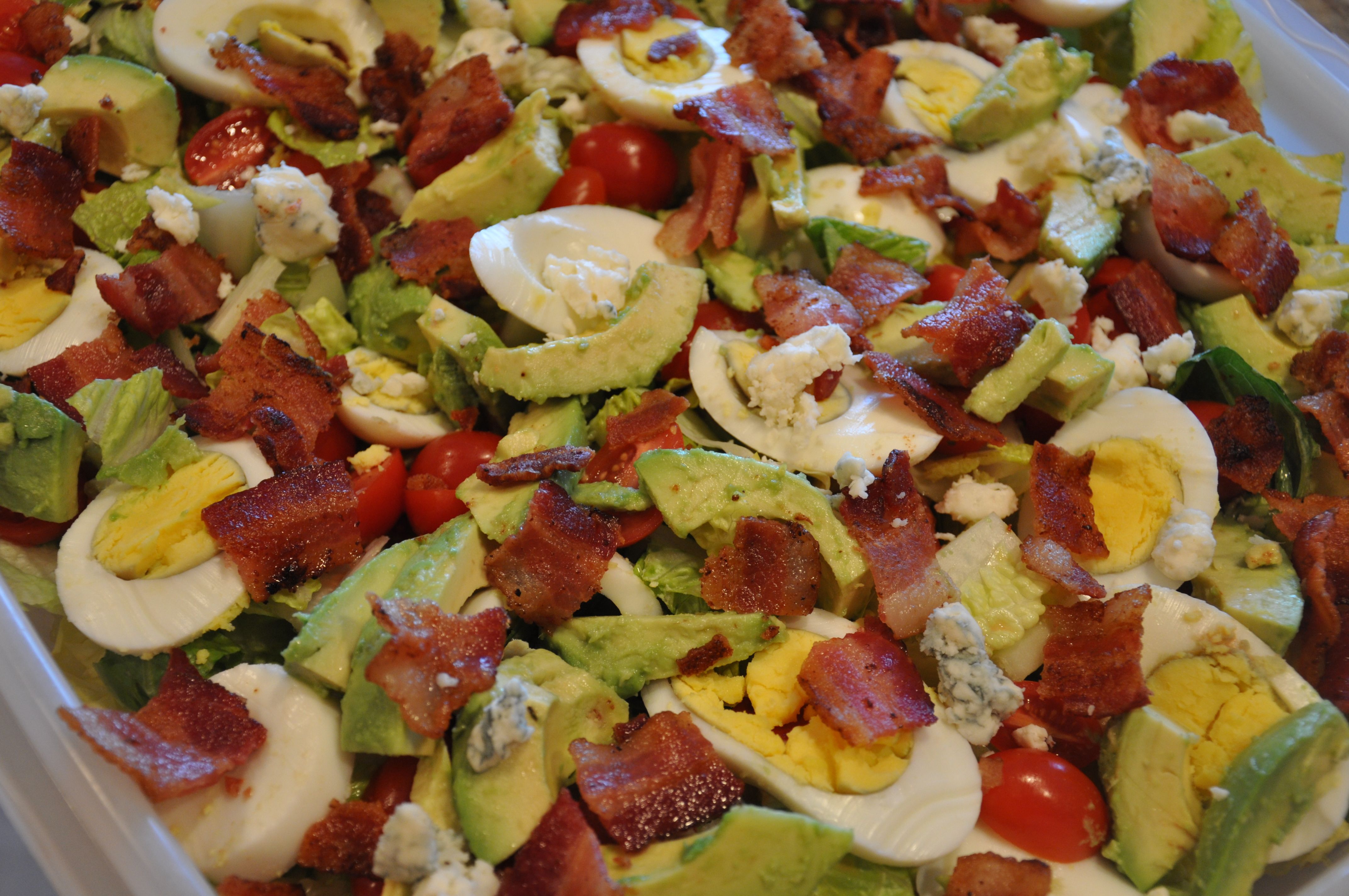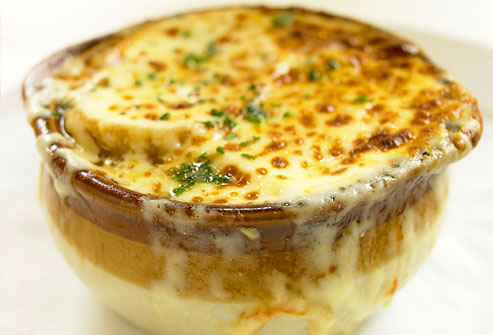 Burgers
Classic Hamburger ……… $9.49
Served with mushroom & onion sauce and potato chips
Classic Cheeseburger ……… $10.49
Topped with your favorite cheese & potato chips
Hamburger Platter or Turkey Burger Platter……… $11.69
Cheeseburger Platter ……… $12.69
Topped with your favorite melted cheese
Bacon Cheeseburger Platter ……… $13.99
Served with your favorite melted cheese & crispy bacon strips
Pizza Burger………$10.49
Topped with marinara sauce & melted mozzarella cheese
Philly Burger……..$10.49
Topped with melted American cheese & sauteed onions
Mushroom Swiss Burger Platter……..$12.99
Topped with melted Swiss cheese & sauteed mushrooms
Bistro Burger Platter……..$13.99
Topped with sauteed onions, melted cheddar jack cheese, sliced avocado & chipotle aioli
Thin James ……… $12.99
Grilled hamburger on french bread medallions with mushroom & onion sauce, served with choice of a garden
vegetable salad or a shrimp & egg salad
Thin Tom ……..12.99
Grilled 10 oz. turkey burger on french bread medallions with mushroom & onion sauce, served with choice of
a garden vegetable salad or a shrimp & egg salad
All hamburgers are 10 ounces of freshly ground beef served on a Kaiser roll with Coleslaw & Pickle
Platters Include: French Fries, Lettuce, Sliced Tomato & Red Onion
Available Cheeses: American, Swiss, Mozzarella, Provolone, Cheddar Jack, Pepper Jack & Homemade Cheddar Sauce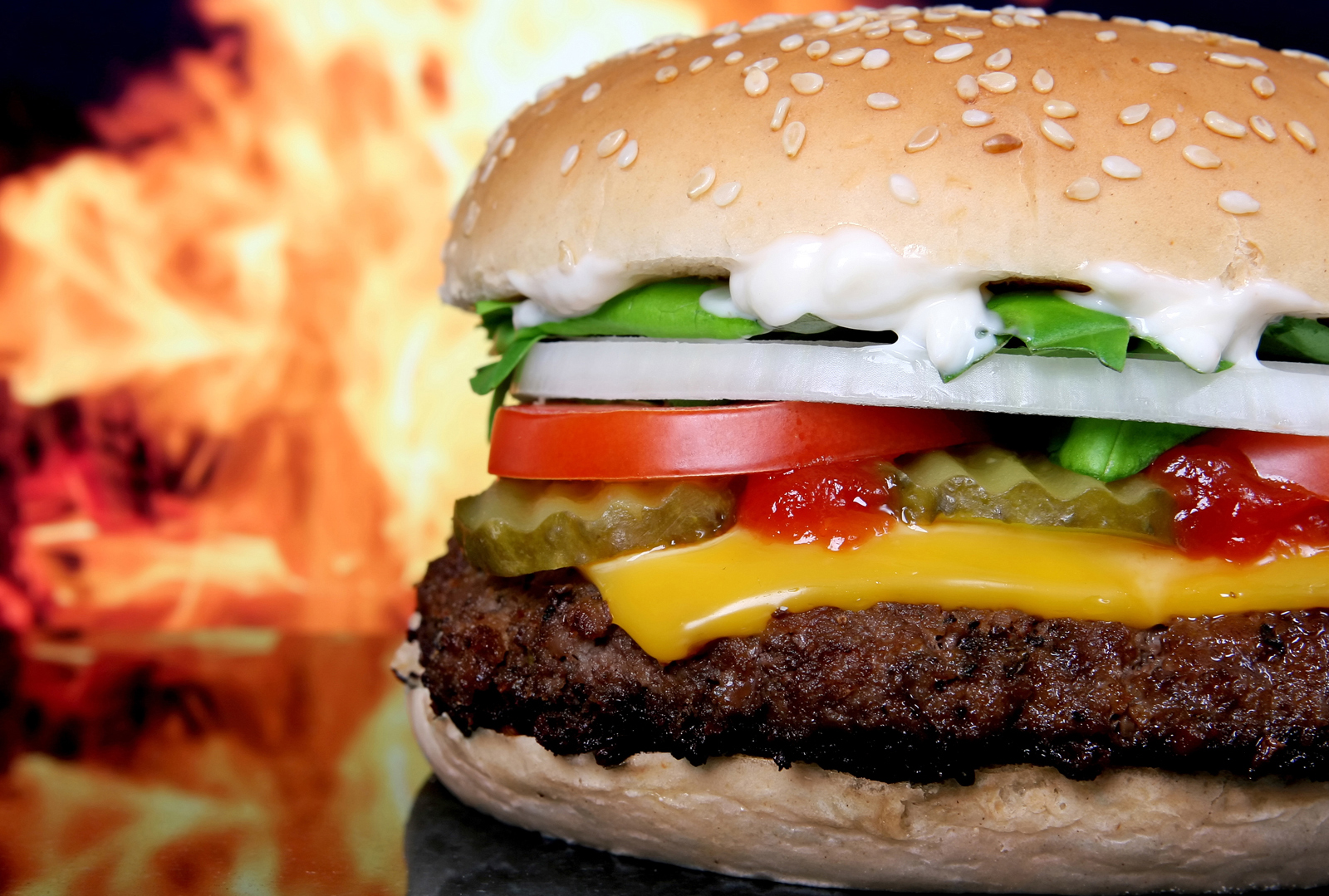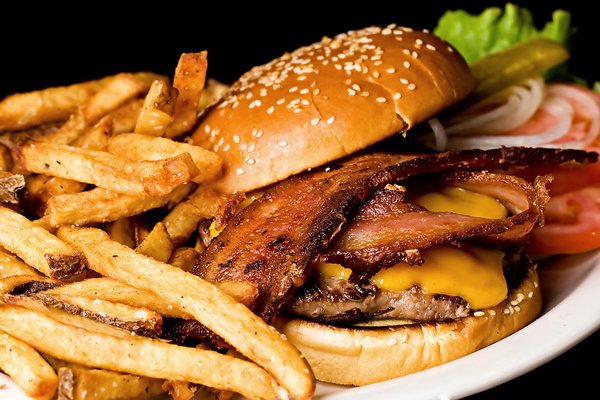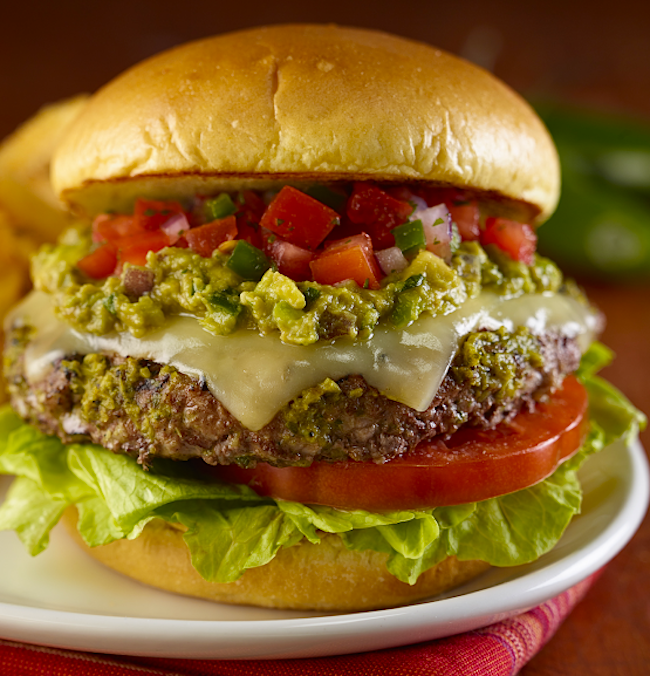 The Sandwich Shop
Boom Shrimp Po' Boy……….$12.99
Golden fried battered shrimp on french bread with spicy boom boom sauce, lettuce &  tomato
Cape Codder………$11.99
Fried flounder on a kaiser roll with american cheese, lettuce, tomato & tartar sauce
Cubano Turkey Press………$12.49
Roast turkey breast, ham, Swiss cheese, Russian dressing & sliced pickles on a pressed french bread
Deli Pastrami Special……$12.49
First cut pastrami, coleslaw, russian dressing & melted Swiss cheese on rye toast
Grilled Hot Dog……… $9.29
Footlong hot dog with baked beans and relish, served with potato chips
Reuben Grill ……… $12.49
Served open faced on rye with corned beef, russian dressing, sauerkraut & melted swiss, served with french fries & coleslaw
N.Y. Steak & Cheese ……… $12.49
Pounded & grilled N.Y. strip steak topped with your favorite melted cheese on french bread, served with french fries & coleslaw
Triple Decker Turkey Club ………. $12.49
Sliced turkey breast, bacon, lettuce, tomato and mayonnaise on white toast, served with french fries and coleslaw
Strip Steak Sandwich ………. $12.99
8 oz. N.Y. strip steak served open faced on rye toast with mushroom & onion sauce, served with french fries and coleslaw
French Dip ………. $12.49
Warm sliced roast beef on french bread with a side of hot au jus, served with french fries and coleslaw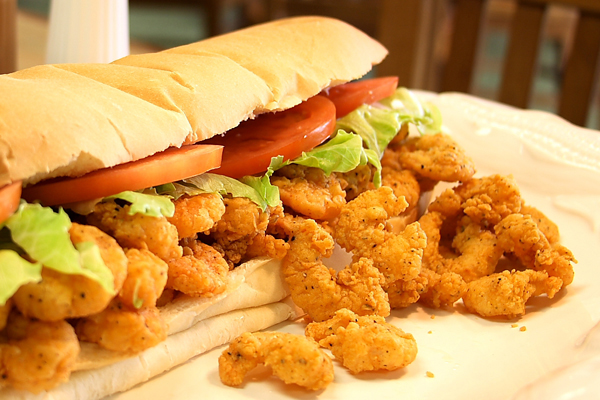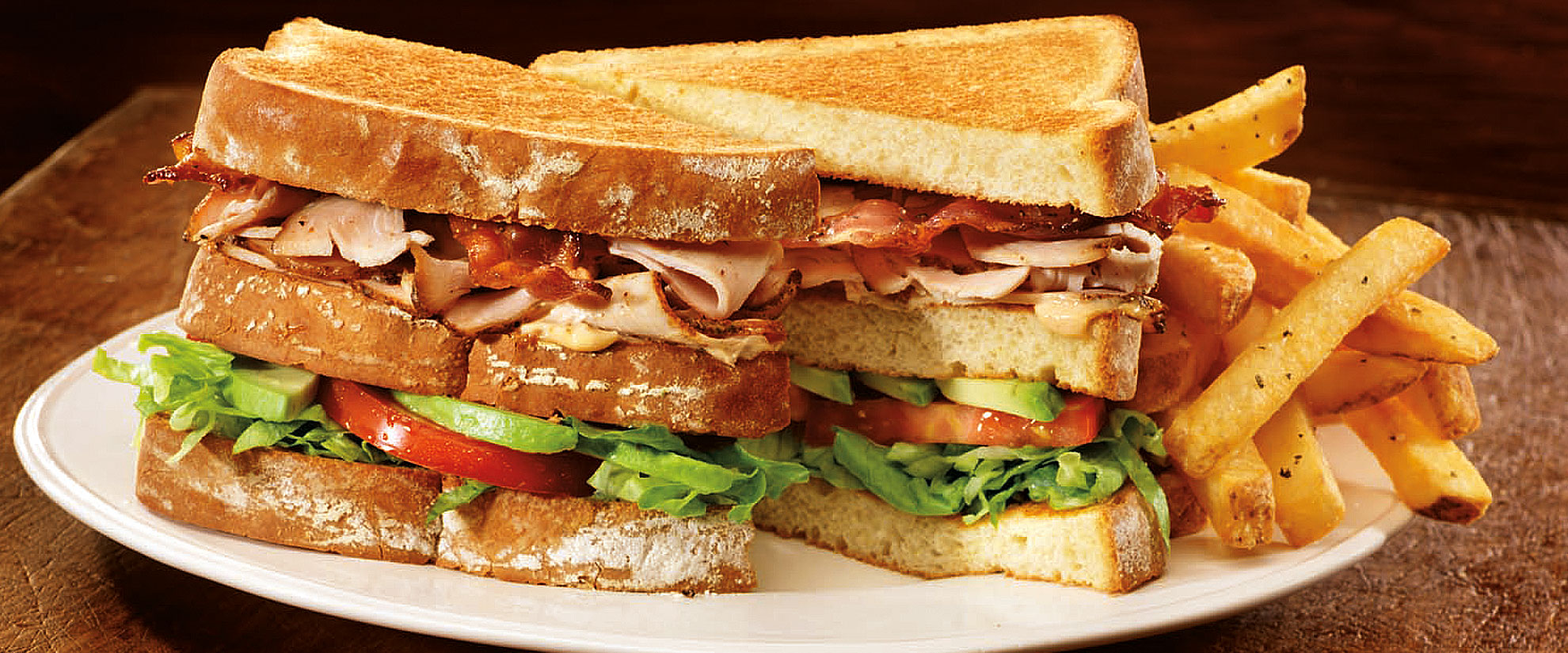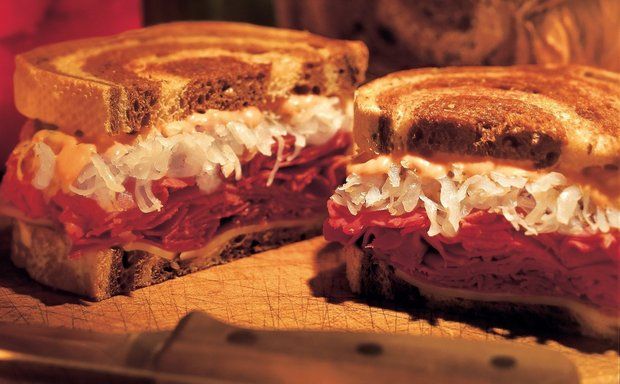 Grilled Chicken Sandwiches
Pour House Chicken Sandwich ……… $11.99
Grilled chicken breast on a kaiser roll with melted mozzarella cheese & fried onions, served with potato chips, coleslaw & pickle
Thin Louis ……… $12.49
Grilled chicken breast served on French bread medallions with hickory smoked bbq sauce,
served with a choice of garden vegetable salad or shrimp & egg salad
Chicken Parmigiana Sandwich ………. $12.49
Fried chicken breast topped with tomato basil sauce and mozzarella cheese, served with french fries and coleslaw
Chicken Sandwich Platter ……… $12.99
Grilled chicken on a kaiser roll with lettuce, tomato & onion, served with french fries
California Chicken Panini……… $12.49
Grilled chicken breast, garlic and basil infused olive oil, pesto, baby arugala, tomato & mozzarella cheese
on toasted panini bread with french fries & coleslaw
Bavarian Chicken Sandwich……..$12.49
Pretzel crusted chicken breast on a pretzel roll with honey mustard sauce & melted swiss cheese, served with french fries & coleslaw
Bistro Chicken Sandwich……..$12.49
Blackened chicken breast on a kaiser roll with cheddar jack cheese, sauteed onions, chipotle aioli
& sliced avocado, served with french fries & coleslaw
Cajun Chicken Wrap……..$12.49
Warm flour tortilla, over-stuffed with cajun chicken, cheddar jack cheese, lettuce, tomato & avocado ranch dressing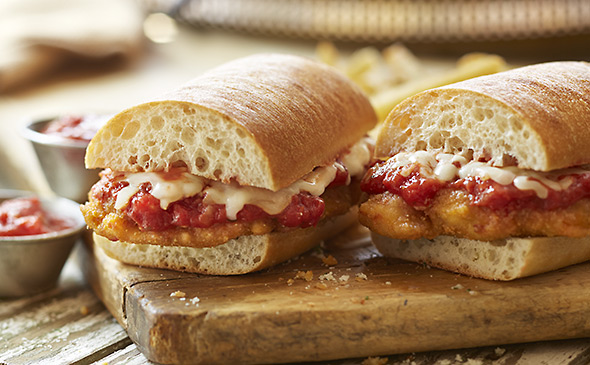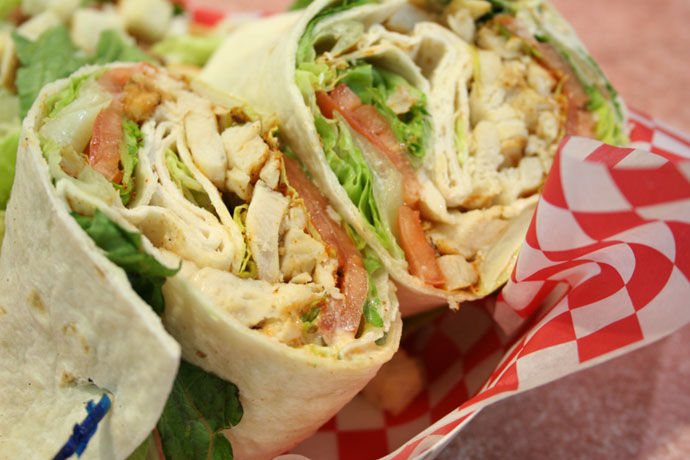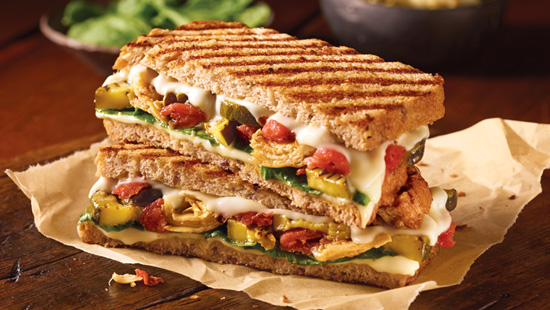 Side Orders
French Fries ……… $3.29
Garlic Toast ……… $2.75
Garlic Toast with Mozzarella ……… $3.50
Steamed Vegetables ……… $3.50
Seasoned Long Branch Fries ……… $3.89
Onion Rings ……… $4.29
Sweet Potato Fries …….. $4.29
Waffle Fries ……….. $4.29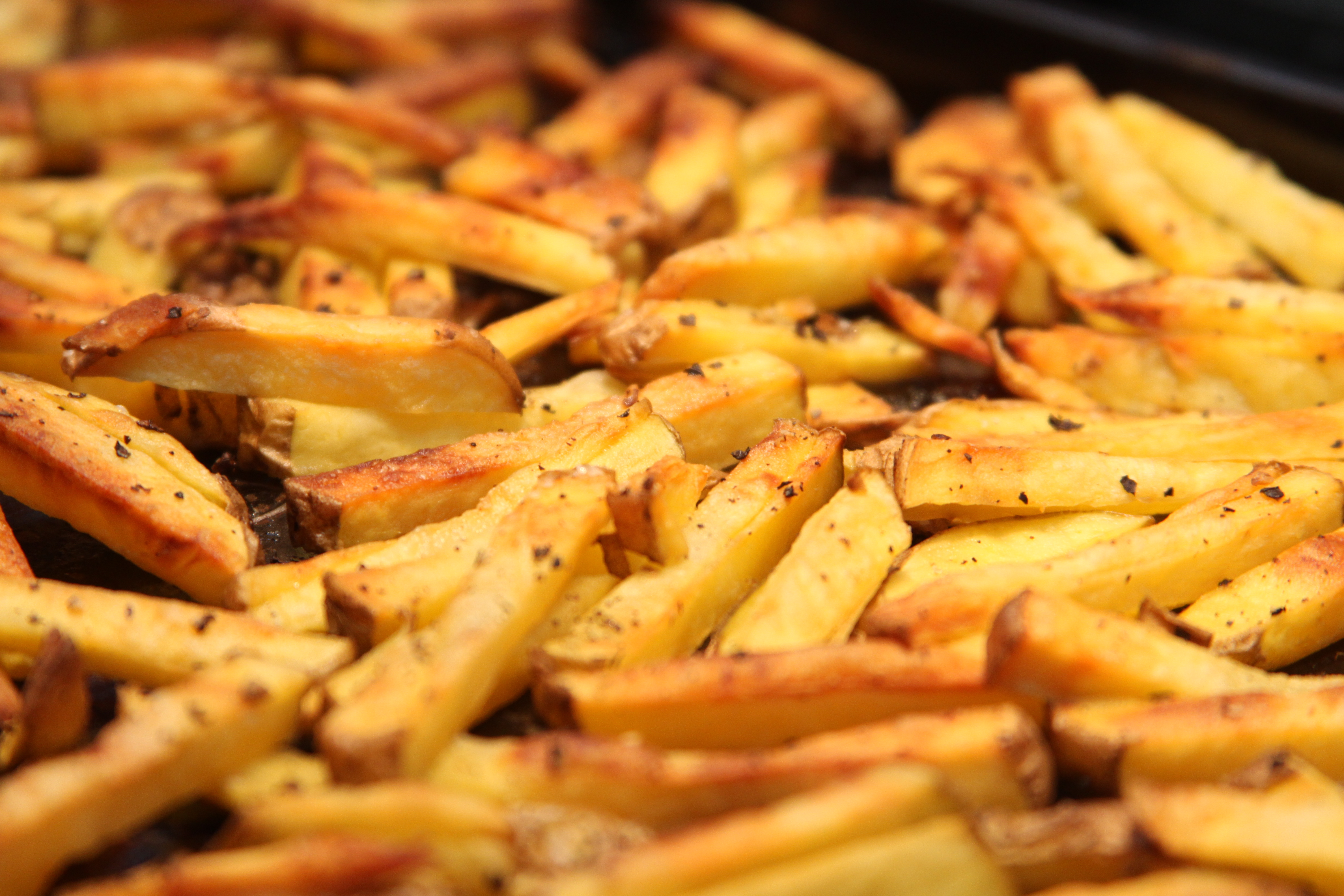 Kids Menu
Hamburger ……… $5.79
Served with French fries & pickle spear
Pasta with Tomato Sauce ……… $5.29
Steaming penne topped with tomato basil sauce & garlic toast
Hot Dog ……… $5.99
Grilled jumbo hot dog with French fries
Cheeseburger ……… $6.79
Topped with American cheese, french fries & pickle spear
Grilled Cheese Sandwich ……… $5.29
Served with French fries & pickle spear
Chicken Fingers ……… $5.99
Golden fried chicken breast tenders with French fries
Fried Shrimp……..$9.99
Golden fried shrimp with french fries and tartar sauce
Grilled Chicken Sandwich ……… $6.29
Boneless chicken breast on a kid's roll with French fries & pickle spear
Kids Dessert ……… $2.50
Your choice of vanilla or chocolate ice cream
Kids Drinks ……… $1.95
Choose from soda, milk, chocolate milk or apple juice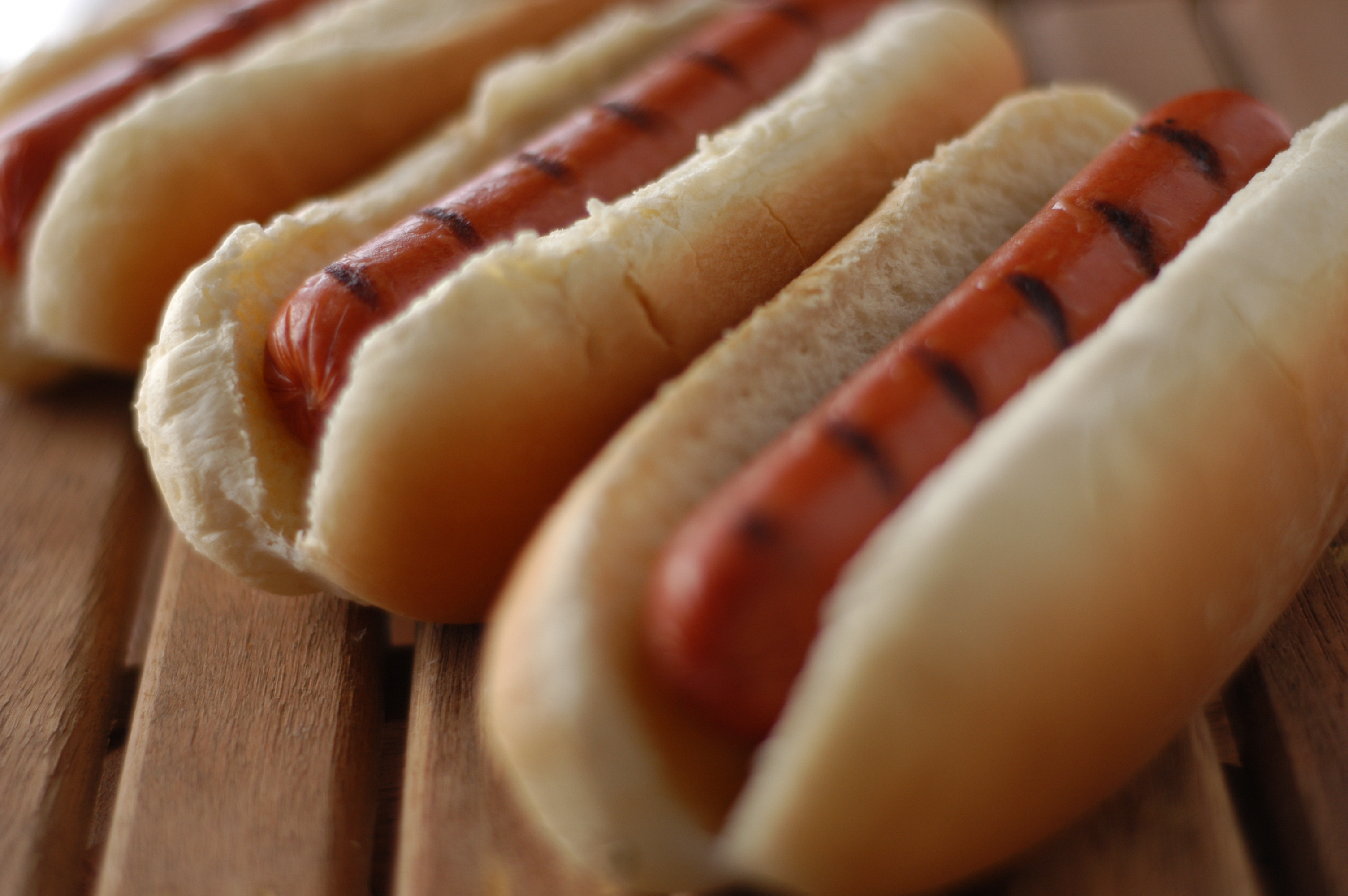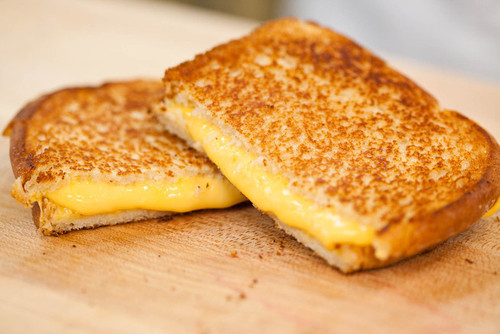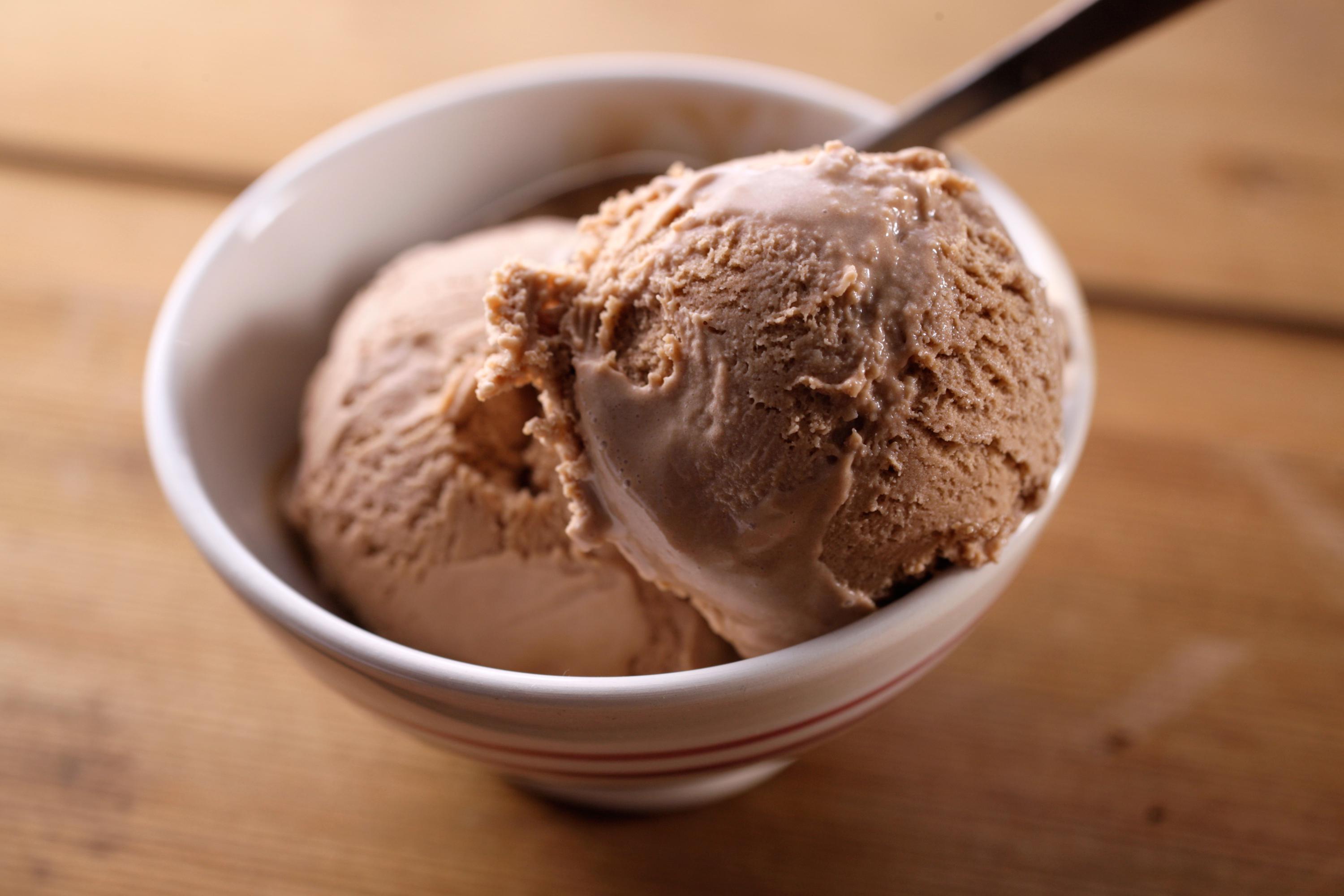 From The Sea
 (Includes a salad or cup of soup and your choice of side)
Fried Shrimp ……… $20.99
Seven jumbo Black Tiger shrimp, hand breaded then fried golden brown
Baked Flounder Key West ……….$19.99
Fresh flounder fillet stuffed with a jumbo lump crabcake then drizzled with garlic herb butter
Shrimp Scampi ……… $20.99
Seven jumbo Black Tiger shrimp sautéed with fresh garlic, herbs, broccoli florets, carrots, zucchini, yellow squash, cauliflower, lemon, white wine & butter, served over linguini
Crabby Dick's "Old Bay" Crabcake Trio ………$20.99
Our secret recipe with jumbo lump crabmeat dusted with old bay seasoning, panseared then finished in the oven
Three Chip Crusted Cod Tacos …….. 18.99
Trio of flour tortillas topped with avocado ranch & tri color chip crusted cod, pico de gallo, shredded lettuce, cotija cheese & chipotle aioli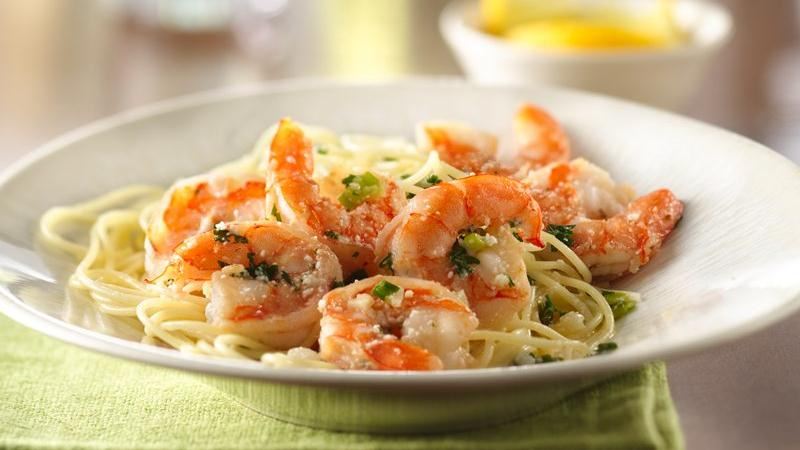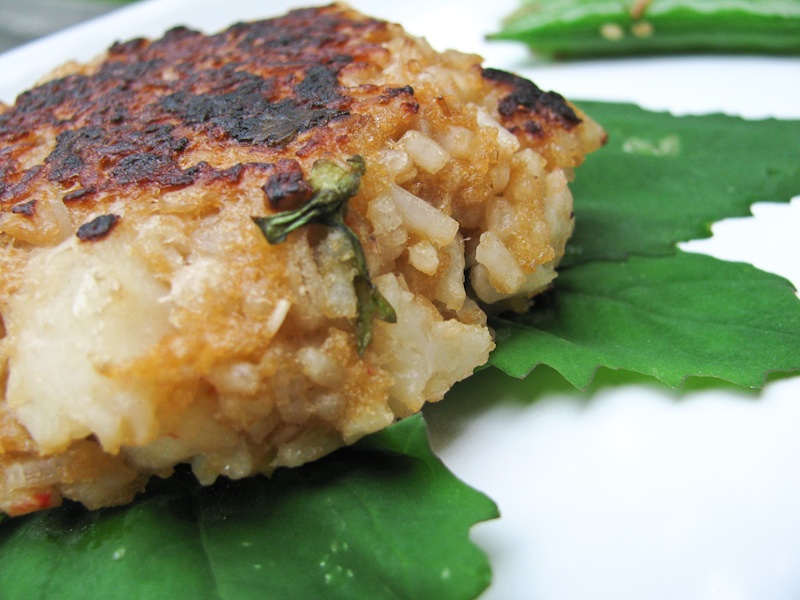 From The Barn
(Includes a salad or cup of soup and your choice of side)
Kansas City Sirloin ……… $30.99
24oz first cut New York strip steak cooked just the way you like it
Surf & Turf ……… $21.99
Aged New York strip steak served with sautéed shrimp scampi
New York Strip Steak ……… $23.99
Hand cut 14oz aged beef cooked just the way you like it with an onion ring garnish
Bistro Chicken Trio……….$18.99
Three blackened chicken breasts topped with cheddarjack cheese, sauteed onions, chipotle aioli and sliced avocados. Served with spicy rice and beans.
Godfather Chops…….. $19.99
Two bone-in center cut pork chops topped with prosciutto, roasted red tomatoes and mozzarella cheese
Pecan Whiskey BBQ Split Chicken……..$16.99
Half roasted chicken, cooked perfectly then basted with our own pecan whiskey infused bbq sauce.
All dinner entrées include a cup of soup or dinner salad, choice of French fries, pasta, rice pilaf, steamed vegetables or baked potato (after 4pm) Sauté dishes are served over steaming pasta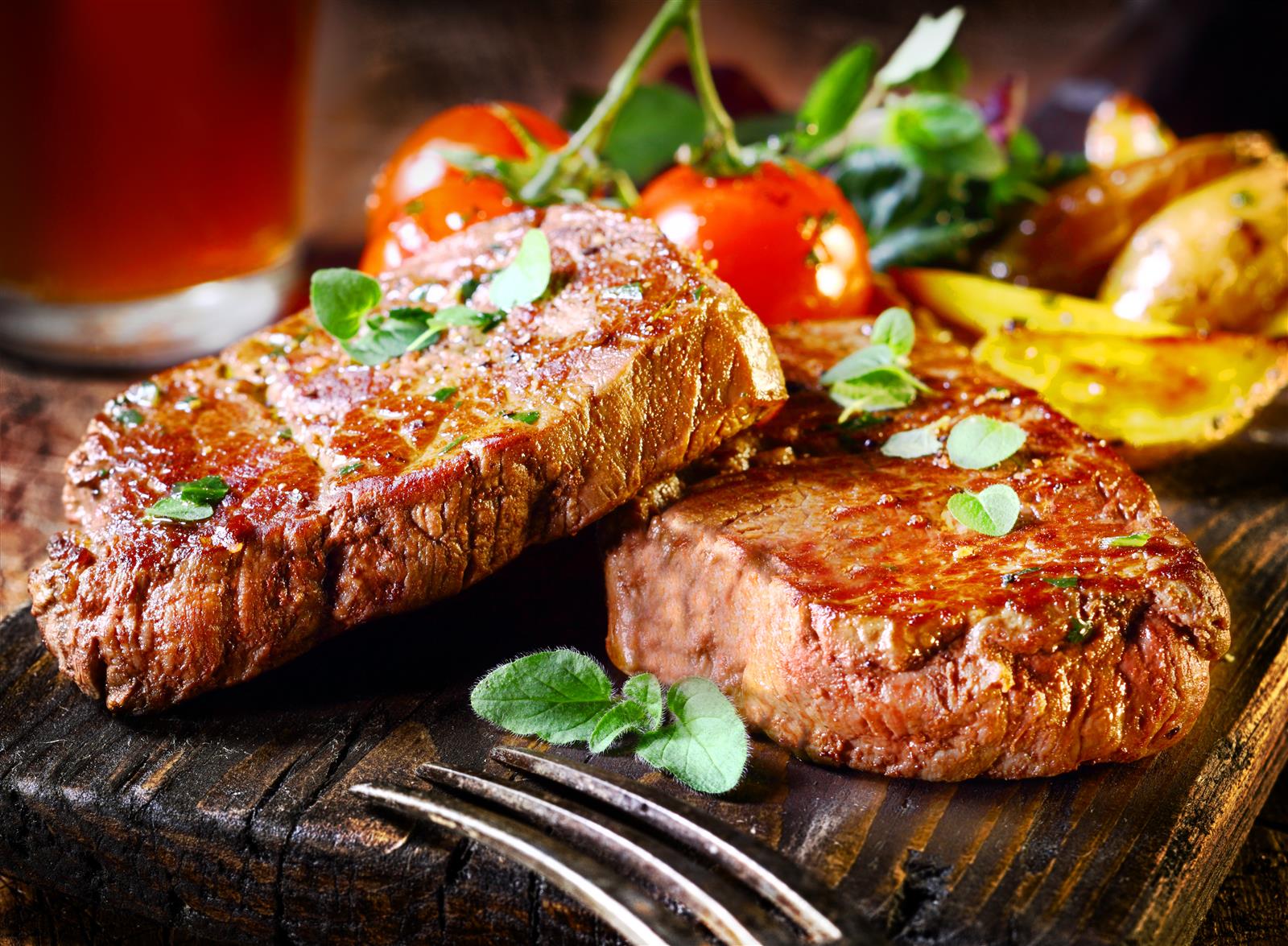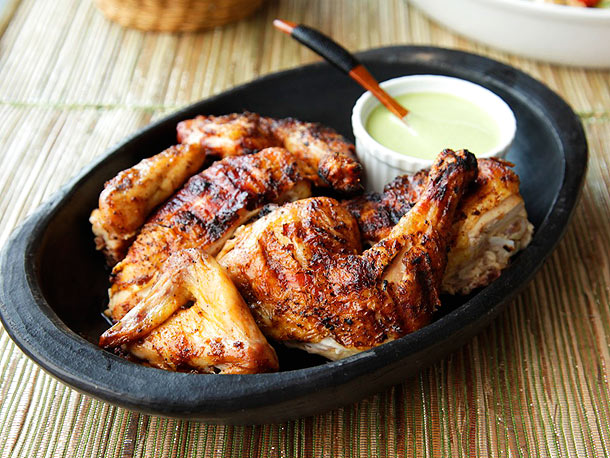 Heart Wise
Healthy Choice ……… $14.99
Grilled chicken breast served with steamed house vegetables & rice pilaf
Grilled Garden Veggie Burger ……… $9.99
Grilled veggie burger on whole wheat bread with sliced tomato and romaine lettuce, served with
steamed vegetables and coleslaw
Grilled Bruschetta Chicken……….$16.99
Flame grilled chicken breasts topped with shredded mozzarella cheese, tomato, basil, red onion, garlic & balsamic glaze drizzle, served with steamed vegetables and rice pilaf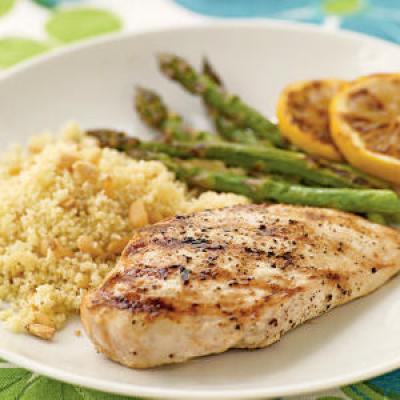 From The Bakery
Homemade Apple Crisp ……… $6.99
Sliced Granny Smith apples baked with brown sugar, butter & cinnamon then topped with homemade oatmeal crisp. Served with vanilla ice cream, whipped cream & cinnamon
Fudge Nut Brownie Ala Mode ……… $6.99
Warm walnut brownie topped with ice cream, whipped cream & chocolate sauce
Toll House Pie ……… $6.99
Homemade and freshly baked with sweet butter, brown sugar, walnuts, chocolate chips. Topped with vanilla or chocolate ice cream, chocolate syrup & whipped cream
Ice Cream ……… $3.59
Two scoops of premium vanilla or chocolate ice cream
(There is a 30₵ charge added to all items to go)